Welcome to the big adventure
This shall be something like a storybook about a journey we did last year. (late summer 1997)
A lot of people asked me for the pictures of our U.S. tour with the 2CV. I decided to post the best Pictures in the net. Sven and Mello have made more then 1000 pics. Therefore the following pics are only a little clipping of our adventure.
For those who don't know the story:
We, that's my sister Melanie, Sven, and me (Claus) crossed the North American continent in a CitroŽn AK400. We drove from San Fransicso to New York down to the south and finally back to San Francisco. There wasn't much room in the car but it was not that bad. Two people in the front one in the rear.
We had more than 200 kg weight with us (plus ourselves!!). This was far beyond what is permissible.
We drove 11500 miles (18400 km) in 6 weeks.
This journey was fantastic. I have seen things I have dreamed about since I have been a little boy. (e.g. the launching-pads at Cape Canaveral). We have seen more from the US than the most US citizens will see in all their life.
Now more than 4 months after this fascinating tour across the US. I still dream and think about things I have seen during this adventure and we owe some people a lot. Without them this unforgettable trip would never have happend.
Don MacIntosh: He is a patent lawyer in San Francisco. First contact: He wrote me a mail because he needed more power for the 2CV Truckette (AK400) of his friend Chris. We meet us face to face the first time in april 96 in San Francisco. I had to tune the 2CV engine of Chis' AK400 named Jolean.
We became friends and I visited him a couple of times in the last 2 years to do the sevice at Chris' AK400.
He gave us a home during the first week while I did the preparations of 'Jolean' and Don's Outpost was also our final aim and our home for the last week in the US.
He also organized the car for our trip. Which was a very brave untertaking. (see further down)
Chris Kaznowski: The owner of Jolean. She is a friend of Don. Always when I visit Don I do the service at her 2CV. During this time I usually use the car as my transport vehicle. This time I did it for 8 long weeks but we didn't tell her what we wanted to do with her car. Don took the responsibiltity for this little lie. We weren't sure if she would give us the car for such a long trip or not and this tour was much to important for me. Please Chris don't be angry about that. We beg for forgiveness.
Norbert: He is the owner of a car repair garage "Noma's Auto Repair". He allowed us to use all his tools and one of his lifting platforms. So if you live in the San Francisco Bay Area and your car needs a good mechanic visit: Noma's Auto Repair / Tel: (415) 369-6662 / 435 Dumbarton Road / Redwood City CA .
Down there is a US map with the route. Follow the route with your mouse and you will find the hotspots which will bring you to the pages with the pictures. The pictures are only low compressed for a better quality.
the route: click the red dots for more!!!
the vehicle:

San Francisco - Yellowstone - Chicago - New York - South Florida - New Orleans - Lake Powell - Las Vegas - Death Valley - San Francisco

"Jolean" AK 400 '69

Engine:
'C-laus 2CV-Technology' engine with 652cc, double-transistorized-ignition, special camshaft and a lot more nice parts.
5 speed transmission made by Eugen Weber in Switzerland.
Statistics:
Distance: 11500 Miles ; 18000 km
Traveltime: 6 Ĺ weeks in august/september 97
Mileage: 25 Miles/gal ; 9Liter/100km
Oil: approx. Ĺ Quart per 1000 Miles ; ľ Liter/1000km
Damaged, changed, repaired parts:
1 lost tank cap,
2 new screen wipers,
the screen wiper mechanism broke but I was able to fix it,
2 new front tires,
1 flat tire,
the fuel gauge sensor broke but I fixed it too .
The Team:
| | |
| --- | --- |
| | |
| Melanie: Navigation, (good)mood-officer, photographs | Sven: Navigation, cooking, photographs |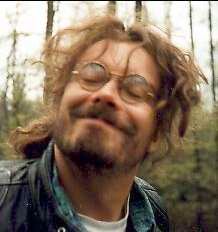 Claus (that's me): Driving, driving, driving , chef-mechanic